Why Metodika? It's about time.
At Metodika, we are passionate about time. We value time. We save time. We safeguard your time so you can spend it where it counts. Caring for your patients.
Our world-class solution—Metodika EPM (Enterprise Practice Management)—saves time so you can manage and grow your clinic. We take pride in enabling our partner clinics to provide superior care and open their doors to more patients. We have data to show it works. Over the past 20 years, Metodika EPM has been adopted by more than 7,500 health care professionals in 13 countries around the world.
At Metodika, we are hands-on. We value personal touch. When you implement our software, we work with you to customize our product. So we meet your needs 100 percent.
WHAT IS METODIKA EPM?
Open
An exclusive software package that provides comprehensive tools to better manage your healthcare practice. We handle the details—scheduling, medical-record keeping, SMS, billing, and statistical analysis—so you can spend your time caring for your patients.
We provide tools and reports that enable you to continuously improve your business as well as optimizing patient satisfaction.
Metodika EPM is designed for mid-to-large-sized organizations. We operate on both Apple and Microsoft platforms, allowing for maximum flexibility.
Learn more about how our
clients save time with Metodika EPM
IT'S ABOUT INNOVATION
Open
We continuously work to improve our products. We keep up with the changing healthcare landscape.
Metodika launched in 1991 with "Skalpell," a custom software package for plastic surgery clinics. Since then we have expanded and created versions for hospitals as well as specialized modules for ophthalmology, orthopedic, and occupational health practices.
We continually add more features to meet the changing needs of our clients.
If your organization has unique needs, special requirements, or must comply with specific legislation in your market, contact Metodika's team of experts. We are happy to talk to you about developing a bespoke module for your clinic.
---
Metodika EPM pays for itself. Today more than 200 clinics across Europe run customized versions of our software. A typical client sees a return on investment in less than 18 months, making Metodika EPM the superior choice for your clinic.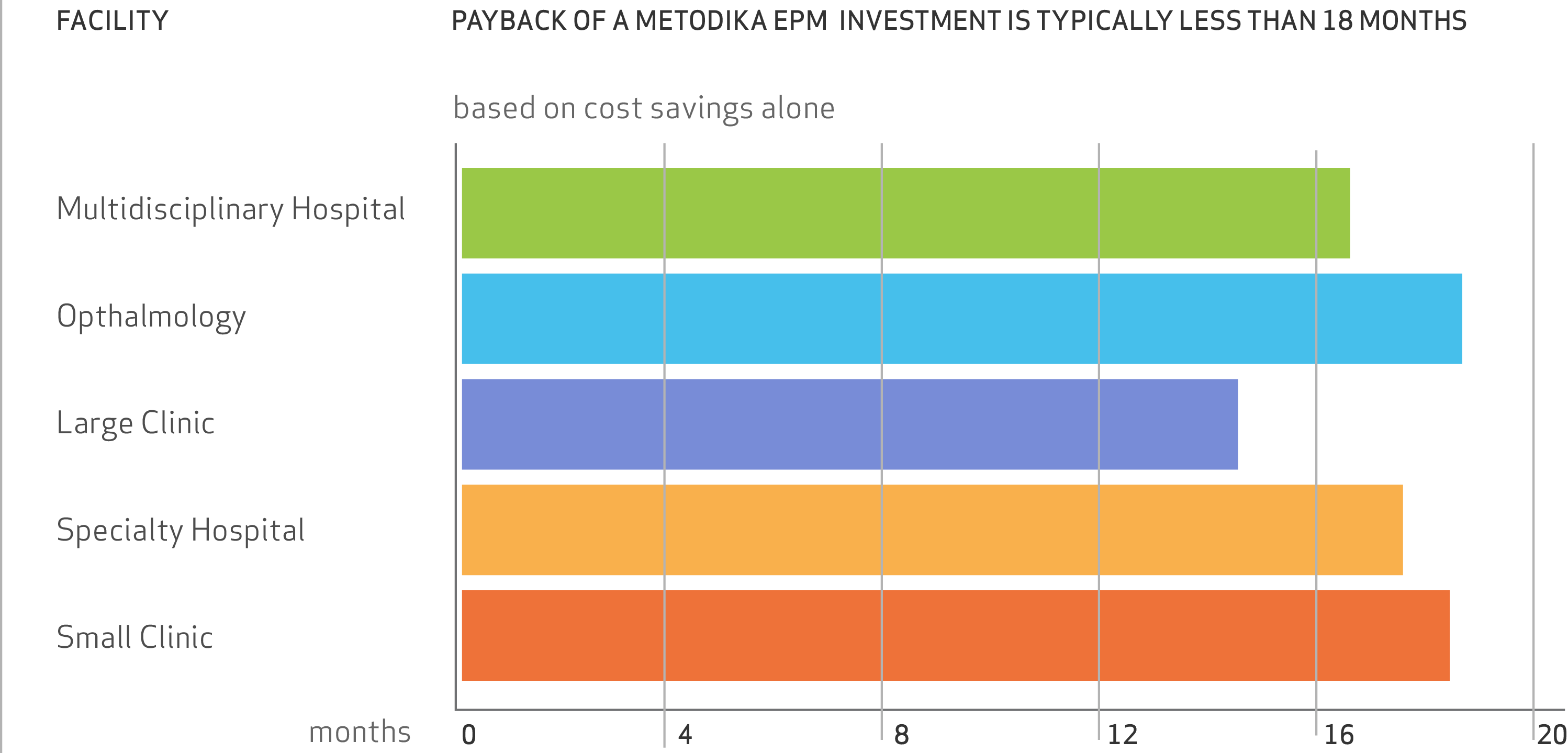 What if you could gain more time? For more than 20 years, Metodika has served as the guardian of time for elite medical facilities around the world. We do this while keeping patient care and efficiency squarely in our sights.
Our focus on time has been tested across a wide variety of hospitals and clinics. Metodika's unique combination of business, computing, and healthcare expertise makes us ideally situated to meet your needs and those of your patients and your clinicians.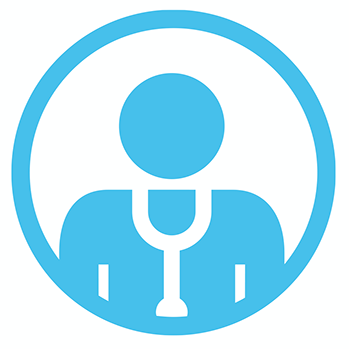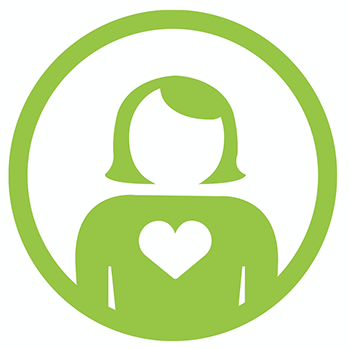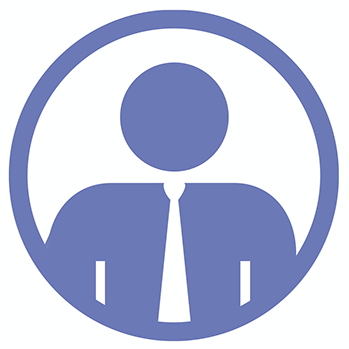 We know your business – Since our inception in 1991, Metodika has collaborated closely with thousands of medical professionals. Thanks to decades of hands-on experience, we know how your clinic works and what you need to run it well. We develop every new Metodika EPM feature in close collaboration with renowned medical experts. When it's time to customize your software solution, you can be sure our team will collaborate with you on site. Plus, as a valued Metodika EPM client, you are guaranteed access to our new program features the moment they become available.
We know usability – At Metodika, we've worked hard to make sure our software is easy to use. We've developed our own proprietary methodology to design simple, intuitive user interfaces. We use these signature techniques to create every new module and feature we offer. Our suite of software tools has the same look and feel in all windows, and it is built using a logical, efficient work-flow that avoids repetition whenever possible. When we implement Metodika EPM for your clinic, we run workshops to study user interaction, and we continuously collect data to simplify and enhance the user experience.
We know solution design – We are one of the world's leading 4D developers,* with more than 150 years of combined programming experience. We are experts in complex integration, SMS, laboratory integration, Internet advertising, graphical report modules, financial systems, and more. We have worked in multiple countries using countless local standards and protocols. We know you are the surgical experts. Let us be your solution partner.
Click here for a list of recommended hardware and technology
You choose how and where to use Metodika EPM. We offer solutions that work in all standard IT environments. You can even mix hardware platforms. Our software can be installed on site at your clinic, or we can configure an external cloud solution, so you can access Metodika EPM remotely.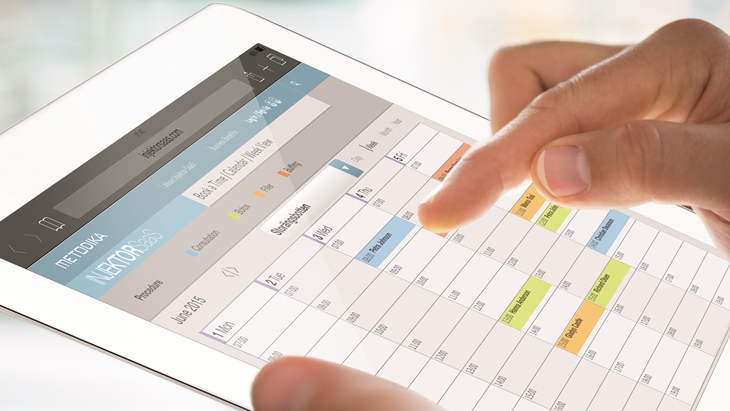 Secure Metodika EPM Solutions are designed to work in all standard IT environments.
On any device

Tablet – IOS or Android
Laptop – OS X or WIN
PC – OS X or WIN
Metodika EPM works remotely on Windows, Mac, Android or IOS
We offer Metodika in nine languages. If you don't see a version for your market, talk to us about creating one to meet your needs. It's not even a problem if you have clinics in different countries. Today we have customers in 13 countries who run Metodika EPM in nine languages.
No matter where your organization is situated, what size your clinic is, or which devices you use, with Metodika EPM your clinic staff will have more time to spend where it matters most: with your patients.
We know the importance of data integrity, security and reliability. Our software comes with built-in features to guarantee that all sensitive data is securely stored on your servers and / or in the cloud, with automatic backups for uninterrupted use. In 2014 Metodika's customers used our EPM software for over 2.7 million continuous hours. If your hardware should fail, automatic backup procedures make sure you are up and running quickly, with no loss of data.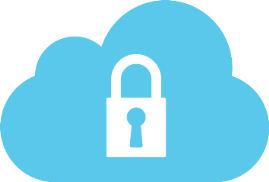 Our permissions module allow you to restrict access to different modules for individuals or user groups. For medical records You can hone permissions further restricting read or write access per patient and entry.
In 2010 Metodika EPM became the second approved EMR system (after Siemens Medical) to be CE-certified throughout Europe as a Medical Device Class 1. This is now an EU-directive for all electronic medical records sold in Europe. Ask Your current supplier about their EU-compliance.

Time - Our Philosophy
Everything we do at Metodika is designed to help you gain more of life's most valuable resource: time.
Time is money. In the 1990's, one of the world's leading consulting firms conducted a study that found precious little time was spent on tasks that added real value to an organization. At Metodika we believe that all professionals do their best work when they can use their time to maximum effect. Our efforts aim squarely at routing out "time thieves," eliminating bottlenecks, and reducing time wasted on redundant, meaningless, and boring tasks.
DELIVERING BENEFITS EVERY DAY
Open
Metodika EPM helps you deliver the highest level of service to your patients. Our comprehensive system provides measurable results: physicians and caregivers increase their performance; support staff operates at higher efficiency; and, most importantly, patients come away satisfied. These key factors allow you peace of mind and the ability to profitably grow your business.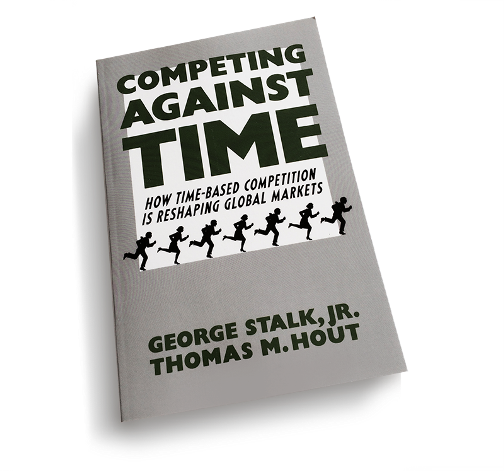 Email or call to get your free copy of this classic study,
"Competing against Time."
by George Stalk, Jr. and Thomas M. Hout
Gustaf Horwitz started Metodika in 1991, thanks to a convergence of personal and professional experiences with the Swedish health system. In caring for his mother during a serious illness, he was struck by how little coordination there was and how much patient care suffered.
As a healthcare management expert, he also recognized the business inefficiencies inherent in the system. He developed Metodika EPM to make a difference. His goal was to improve efficiency, quality, and patient care using technology. That was more than 25 years ago.
Since then, Metodika has grown to a staff of 20. We have expanded our signature Metodika EPM software to include seven modules as well as specialized versions for ophthalmologic, orthopedic, and occupational health clinics. We have successfully brought Metodika EPM to over 150 satisfied customers in more than 10 countries. And we have created nine localized language versions of our software.
Our dedicated staff of product managers, programmers, developers, and health management experts is committed to serving our clients with attention, care, and integrity as well as steadfast resolve to create the software solution that works best for you and your patients.
WHO WE ARE
Metodika is a group of dedicated professionals who work closely as a team. We take pride in offering your clinic our best, most personalized service. We always appoint a specialized case manager for each client, but we stand united as a team in everything we do. For you this means less bureaucracy and faster access to our entire complement of service and expertise.
GUSTAF HORWITZ: Founder and CEO
Open
Gustaf Horwitz began Metodika as a two-person start-up in 1991, while simultaneously managing a team of implementation and training consultants serving the Scandinavian market for Computer Associates.
With a degree in mathematics and computer science from the Swedish Royal Institute of Technology in Stockholm, Gustaf has spent decades designing and implementing solutions to complex IT problems in a variety of major industries, from wholesale operations to power generation, to healthcare management. He is particularly engaged by the challenges in healthcare, since he believes the industry is on the cusp of a revolution that will require hospitals and clinics to be more competitive in their quest for clients.
As CEO of Metodika, Gustaf oversees the policy direction of the organization, takes a hands-on role in serving the needs of our biggest clients, and works with our staff and developers to ensure that all of our customers get the highest level of service. His favorite aspect about working at Metodika is bringing his vision to life, improving his software product year after year, and having an opportunity to advance the experience of both patients and doctors throughout Scandinavia and in all of Europe.
When he's not at the office or on the road for work, Gustaf enjoys spending time with his family as well as sailing, golfing, traveling, and fine dining. He has even been known to bring the odd case of California wine back from his trips to the States to share with friends in Stockholm.
Click here to read more about Gustaf's story and the story of Metodika
RIKARD SAGNÉR: Vice President, Software Development
Open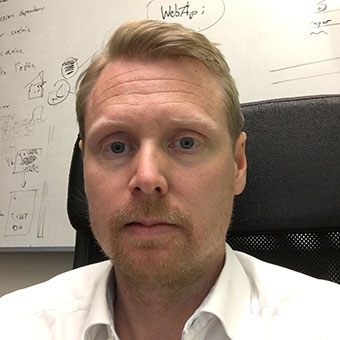 Rikard Sagnér leads Metodika's experienced team of programmers and developers to continually innovate and improve upon our signature software product, Metodika EPM. Rikard joined the company in 1997 as the first full-time employee, serving as the original architect of Metodika EPM (then known as Skalpell). Now a father of three young children, Rikard holds that Skalpell was his first baby.
He spends his days presiding over six developers and solution designers, and he frequently engages directly with clients to be sure he understands their needs in detail. This often entails asking "why" more times than he can count. But it means he delivers top-notch solutions for Metodika's clients and that he gets it right the first time. A full partner in the company, Rikard is a 40-time recipient of the Most Valuable Partner award.
His favorite aspect of working at Metodika is using the power of technology to solve real-world problems and make a measurable impact on healthcare quality. He lives outside Stockholm with his wife and three children, and he enjoys cooking, traveling, and outdoor activities, when he can find the time.
HANS WISTEN: Chief Operating Officer
Open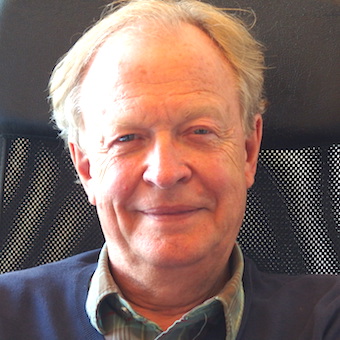 Hans Wisten runs the in-house financial side of Metodika as well as serving as engagement manager for our largest client, a private healthcare company with 8,500 employees in 350 clinics around Scandinavia. Hans keeps up with our client's growth and changing needs, frequently interfacing with Metodika's solution designers, developers, and programmers to create new products. He is not happy unless his client is fully satisfied.
Hans joined Metodika in 2012 after presiding over a 250 percent increase in Crane Currency's paper production between its first and second year of operation in Sweden. As he was told later, he got the job because he was the only candidate who smiled when Crane's management told him about their challenges. Hans started his expansive career at Xerox Corporation, then later served as general manager at computer wholesaler, Microstandard, and even owned his own helicopter company. A skilled helicopter pilot and tennis player, Hans's favorite aspect of working at Metodika is keeping his customers happy.
LEIF NILSSON: Senior Advisor and Partner
Open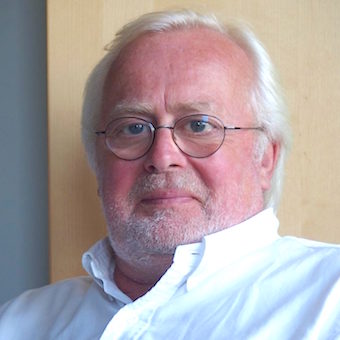 Leif Nilsson started at Metodika in 2007 as the sole Professional Services Operations representative, running all implementations and trainings, and keeping Metodika's clients abreast of developments in Metodika EPM. That was when we had only five employees. Today we are more than 20, and Leif focuses his time on serving our largest, most complex clients, including a private Dutch hospital group with nearly 200 users. He also takes an active role in training the newer members of our PSO team.
Before coming to Metodika, Leif held a variety of managerial positions, including software consultant manager and project manager for multinational computer giants BMC and Computer Associates, with clients throughout Europe and Scandinavia. Leif understands numerous disciplines in health care, he knows how to talk to doctors and hospital managers, and he enjoys partnering with them to advance their practices. He also appreciates the entrepreneurial spirit at Metodika, where teams work together creatively to solve problems and create new products and solutions.
When Leif is not on the road or serving clients at the office, he enjoys spending time with his family, including his two children and two grandchildren. He also plays tennis and spends a lot of time maintaining his 1700s country farmhouse.
TOMAS HALL: Vice President, Professional Services Operations
Open
Tomas Hall is in charge of Metodika's Professional Services Operations and, in that position, is responsible for quality control. He also heads up our teams of analysts and researchers, who study new clients' information systems before developing customized versions of Metodika EPM.
Tomas comes to Metodika after more than 15 years working with small- and mid-sized companies, creating systems and routines that ensure quality and accommodate growth in a variety of industries, from boat building, to textile processing. In fact, Tomas was in charge of building the only 100-foot super-yacht constructed in Sweden.
Tomas joined Metodika in late 2014, having served most recently as production manager at Comforta AB, one of Scandinavia's largest textile service companies.
Previously, Tomas was CEO of three mid-sized companies as well as production manager of Frohe AB, a plastics moulding corporation. A team-player and world-champion sailor, Tomas has won 29 national championships and was a 1992 America's Cup competitor.
He enjoys working on old sports cars and taking his motorboat out during the summer months. Tomas's favorite part about working at Metodika is that he gets to make a difference internally by creating routines and systems to help the company grow and serve more customers while maintaining the personal touch and superior levels of customer satisfaction that Metodika is known for.
EVA RIDEMAR: Solution Expert
Open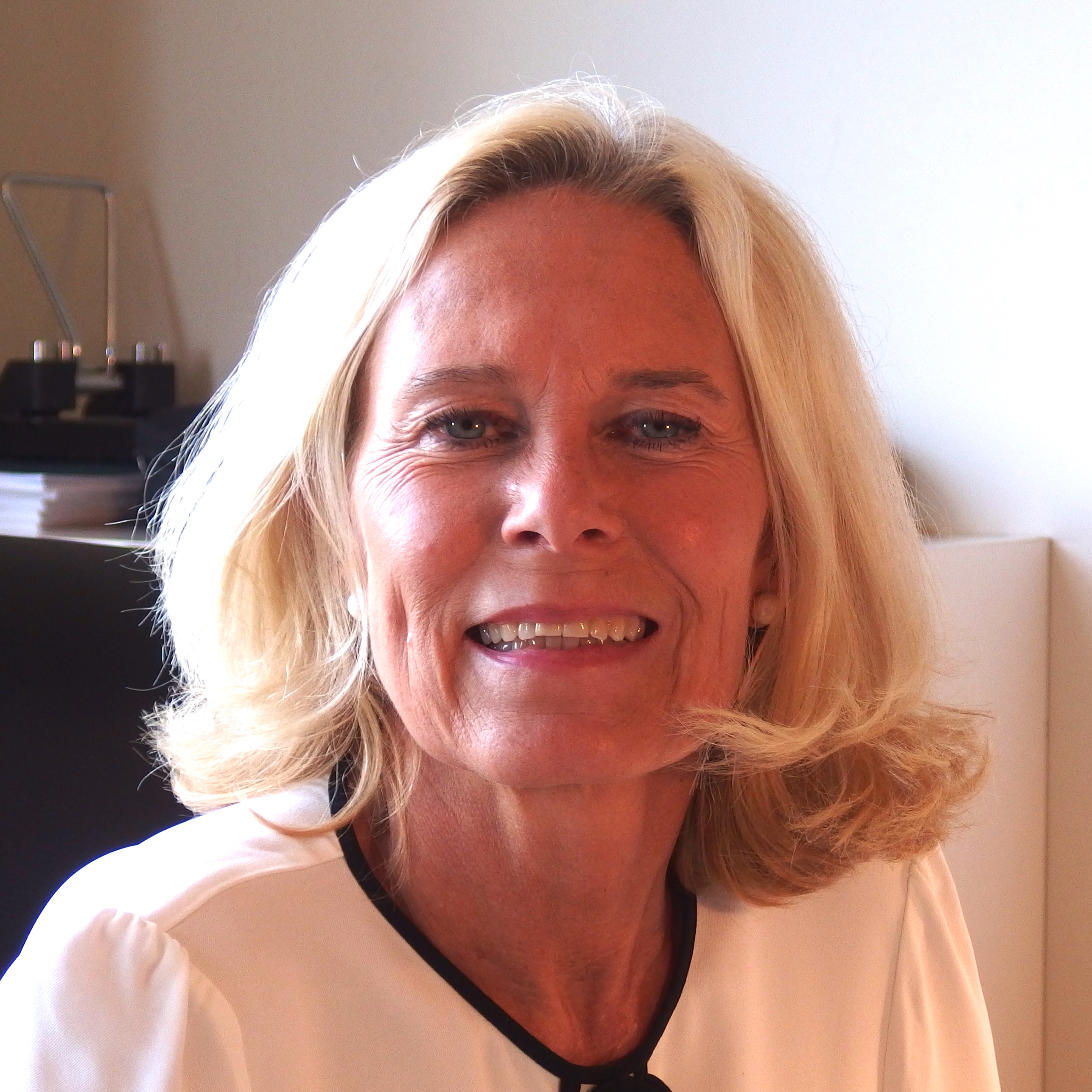 Eva Ridemar is a solution expert on our Professional Services Operations team, serving as a project manager and performing implementations and training for new and current Metodika EPM customers. She has been with us for six years.
Eva is the dedicated Metodika representative for about 15 major customers, and as a fluent French speaker, she handles all of our French-speaking clients, in France and Switzerland. She also supervises the translation of our manuals and newsletters into English and other Scandinavian languages.
Before coming to Metodika, Eva worked in the banking and finance sector for many years. She also spent five years living in the United States with her family. Eva loves the team approach at Metodika, and she enjoys traveling to meet clients and using her foreign language skills.
NANA RASMUSSEN: Solution Specialist
Open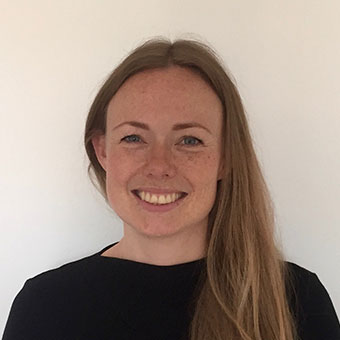 Nana Rasmussen is a member of Metodika's Professional Services Operations team, and as our sole Copenhagen resident, she serves as Metodika's Danish representative. Nana spends much of her time on the road, training new and existing clients on Metodika EPM as well as overseeing implementations. This means she works on-site with new clients to thoroughly understand their needs and then communicates with Metodika's developers to customize our software. She also serves as project manager for implementations.
Nana first learned about Metodika EPM from the user side, working as the point person assigned to customize the system for Privathospitalet Hamlet, then one of Denmark's largest private hospitals. She has a master of science degree in biomedical engineering, and has worked in IT for Danish public hospitals.
When she's not on the job, Nana enjoys running, biking, going to concerts, and spending time with her friends. Her favorite part of working at Metodika is being able to look at challenges from multiple perspectives, finding creative solutions that are workable within Metodika EPM and that solve problems for her customers.